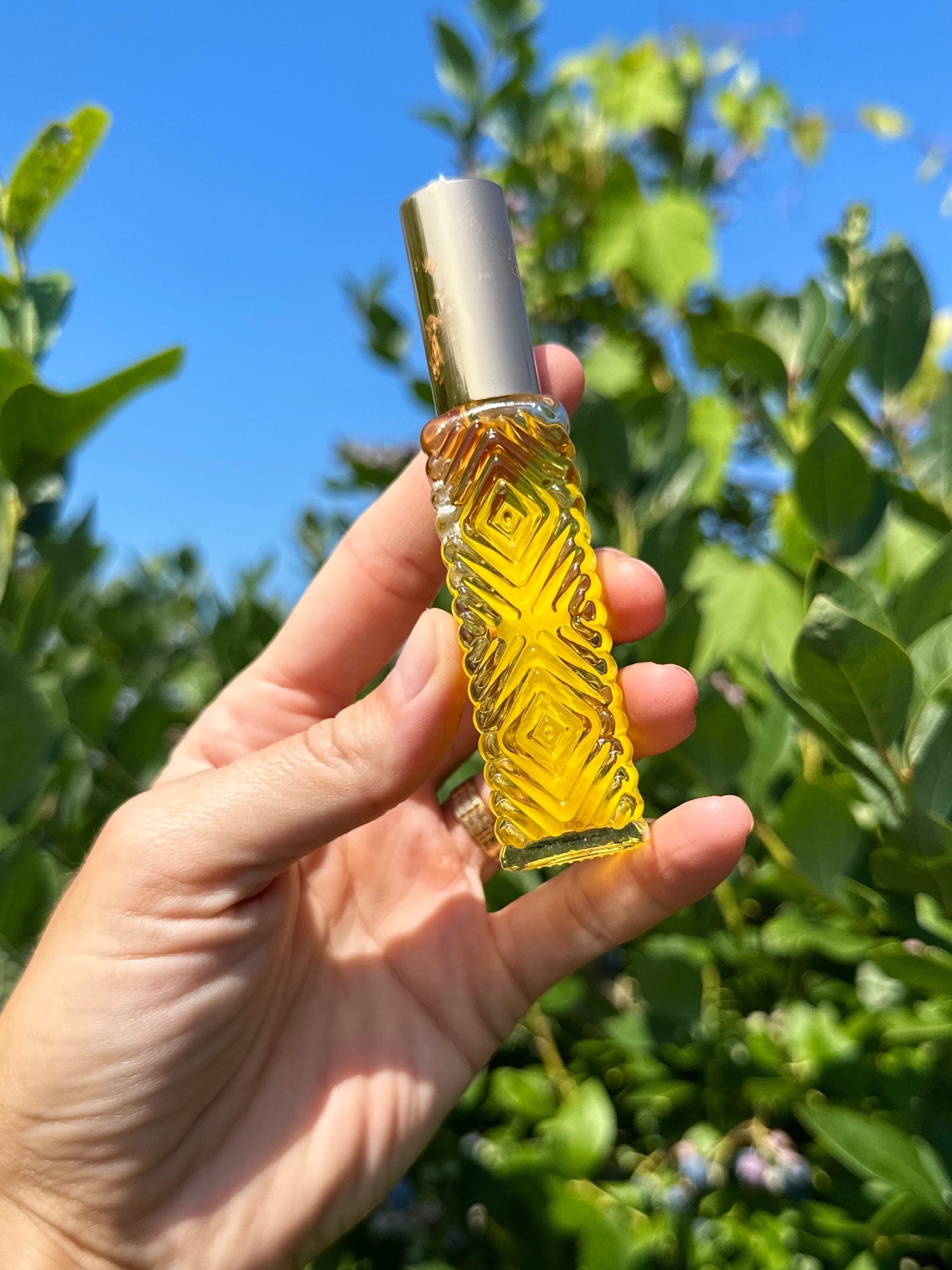 Consciously Crafted
Bath and Beauty
Consciously Crafted
Herbal Blends
Organic . Herbal . Artisan . Fragrance Free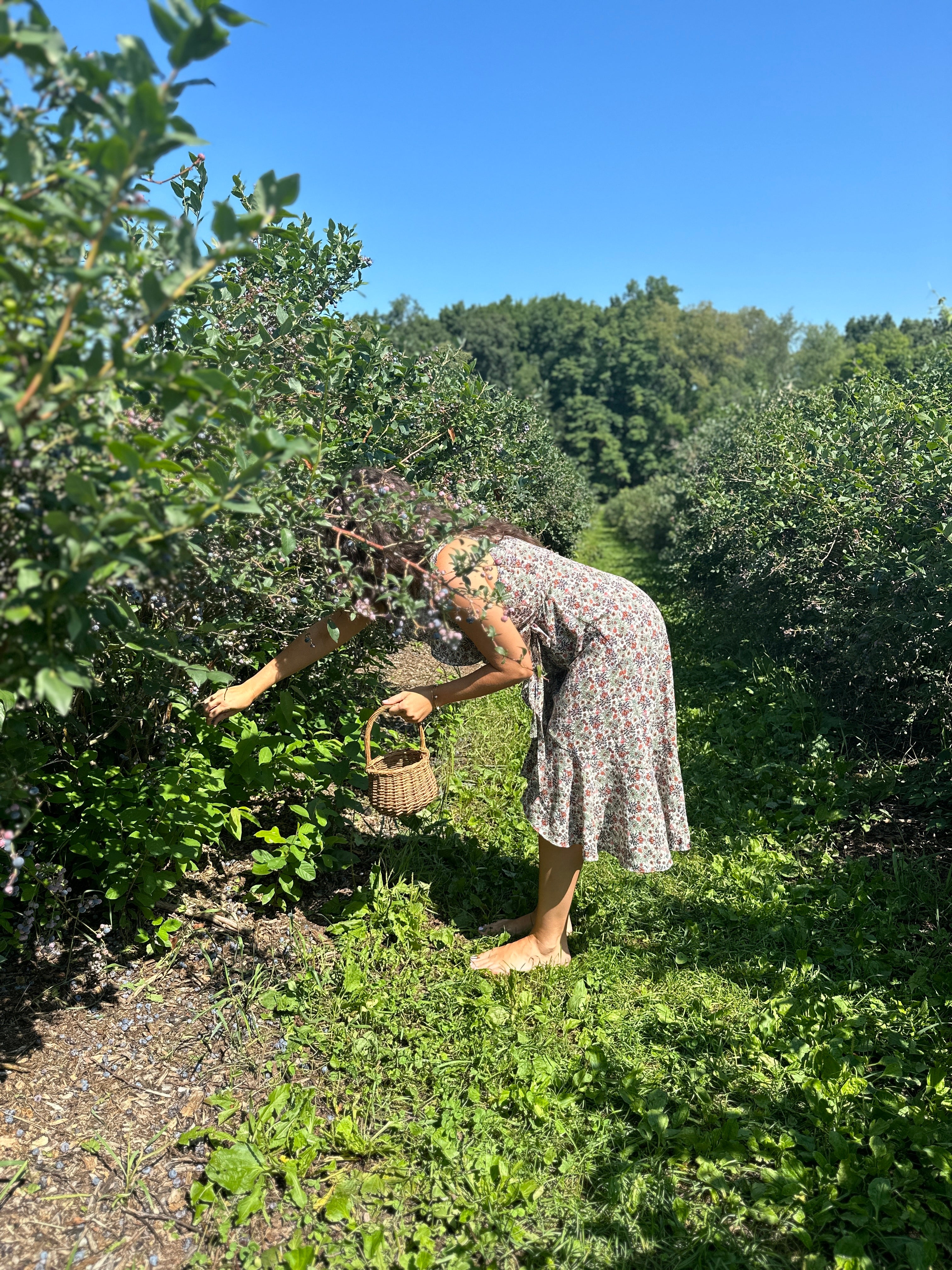 Hand selected and sourced
Self-care that's rooted in nature
Self-care should be nourishing and grounding. All of our products are handcrafted with love, botanicals and other premium ingredients that are not only safe for sensitive skin types but nourishing.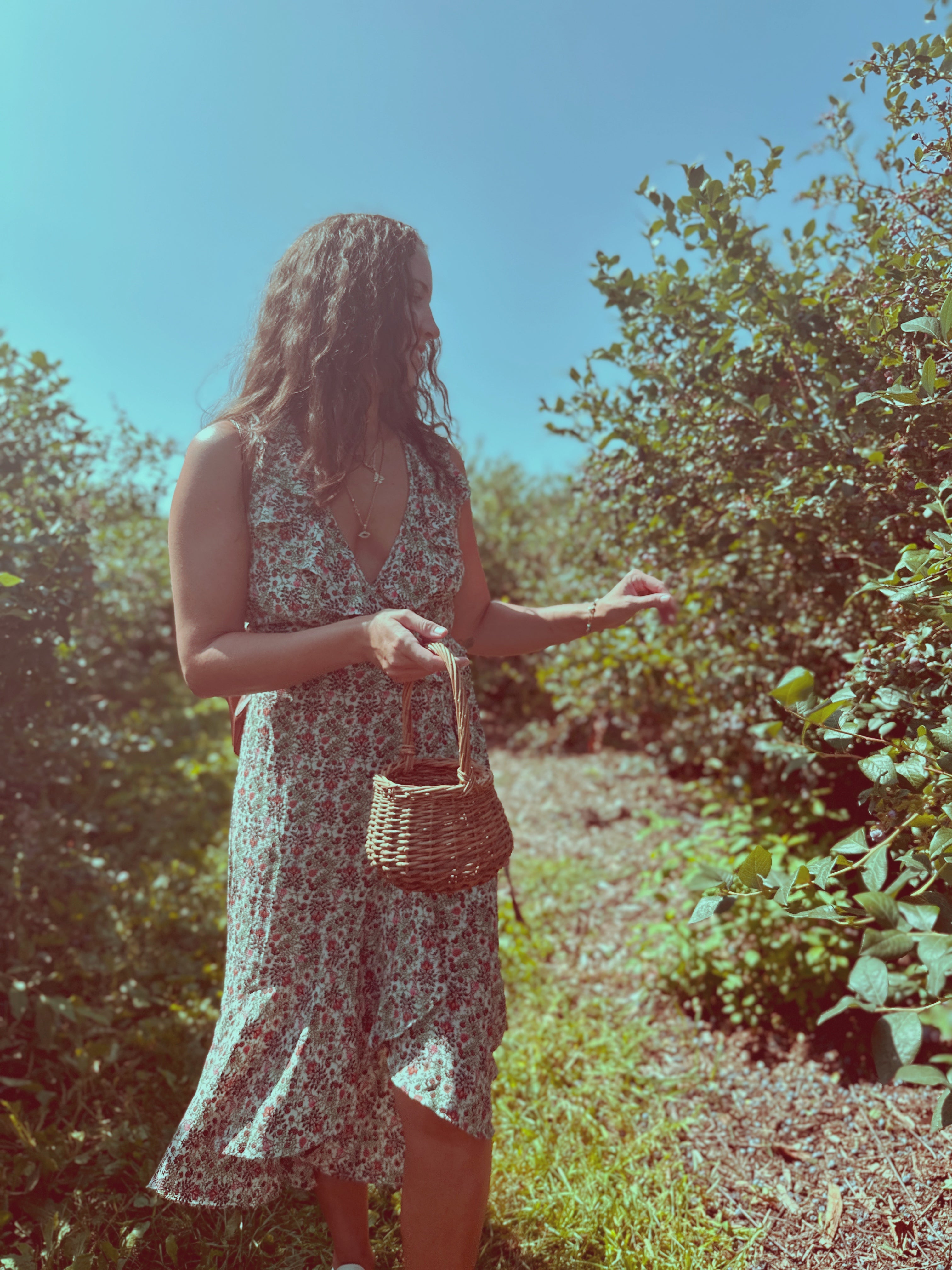 Ayurvedic Inspired for Radiant Natural Beauty:
Discover the Harmonious Blend of Traditional Wisdom and Modern Self-Care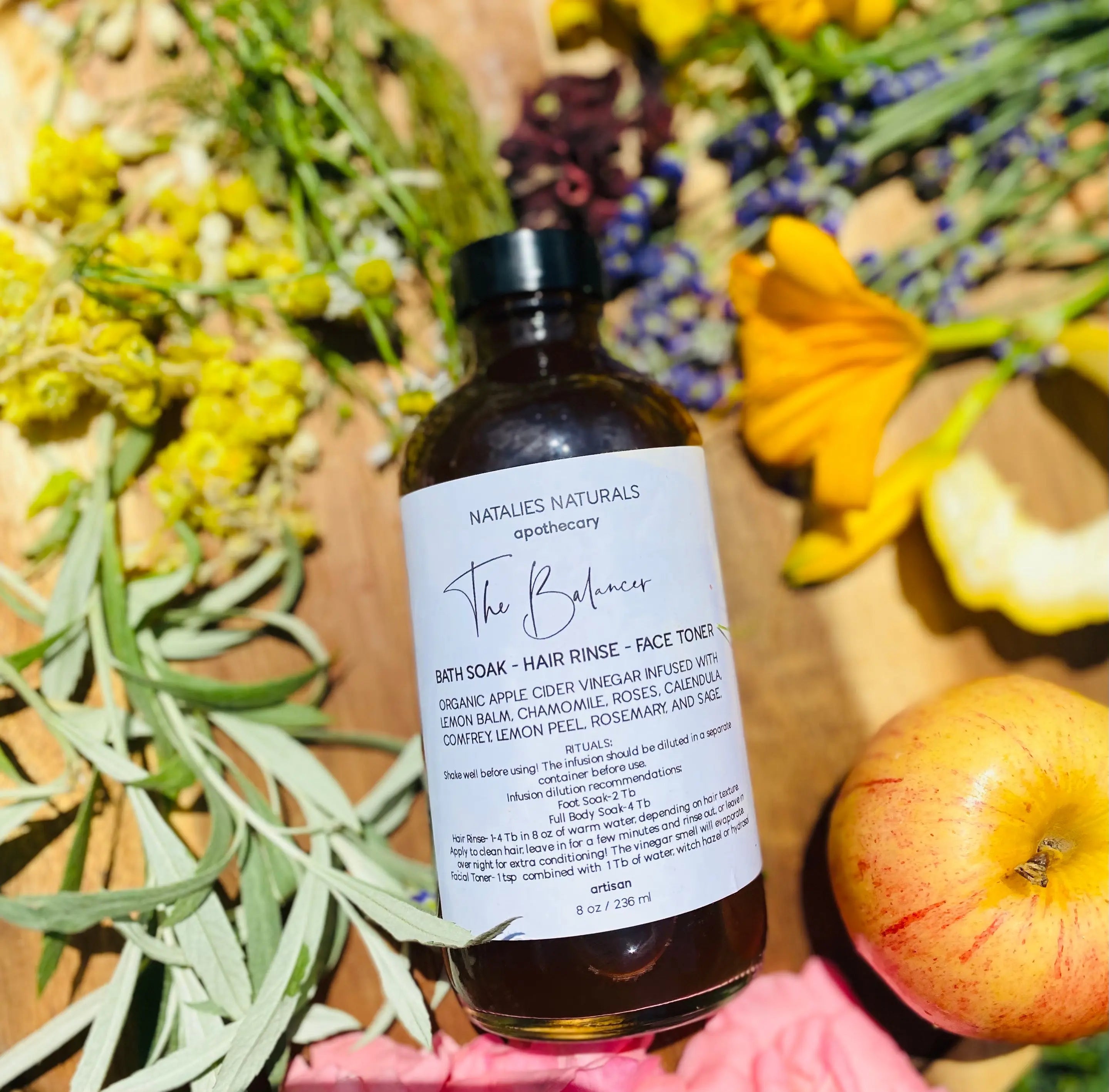 ---
This Apple Cider Vinegar is slow infused with botanicals such as lemon balm, chamomile, roses, calendula, comfrey, lemon peel, butterfly pea, rosemary, sage. Use as a multi-purpose revitalizing bath soak, face toner and hair rinse!
Soaking your feet daily used to be a common practice amongst many ancient cultures for centuries. Our feet hold more nerve endings and sweat glands per centimeter that any other part of our body. Our feet are the "roots" of our body, that hold pressure points and pathways to all of the bodies systems. Soaking the feet have the same relaxing and detoxing effects as taking a full body soak, if not more. Foot soaks can help relive fatigue, pain, stress, tension, low blood pressure and assist your lymphatic drainage by boosting circulation.
Use this botanical infusion as a clarifying hair rinse is to naturally revitalize your hair and scalp. Perfect for dull, lifeless hair, this rinse helps to decrease product build-up and restore body, curls, and shine for glossy and bouncy hair. Herbal rinses are a revitalizing botanical treat for your hair!
This infusion contains no water, and so it is quite concentrated and will need to be diluted in a separate container before application to face or hair.
Shake well before using! 
Infusion dilution recommendations:
Foot Soak-2 Tb
Full Body Soak-4 Tb
Hair Rinse- 1-4 Tb in 8 oz of warm water, depending on hair texture. Apply to clean hair, leave in for a few minutes and rinse out, or leave in over night for extra conditioning! The vinegar smell will evaporate.
Facial Toner- 1 tsp in 1 Tb of water, witch hazel or hydrosol
FAQ
Use this text to share information about your product or shipping policies.
Our customer support is available Monday to Friday: 8am-8:30pm.
Average answer time: 24h
Yes, we ship all over the world. Shipping costs will apply, and will be added at checkout. We run discounts and promotions all year, so stay tuned for exclusive deals.
How long will it take to get my orders?

It depends on where you are. Orders processed here will take 1-7 business days to arrive. Overseas deliveries can take anywhere from 7-16 days. Delivery details will be provided in your confirmation email.
You can contact us through our contact page! We will be happy to assist you.
Our customer support is available Monday to Friday: 8am-8:30pm.
Average answer time: 24h