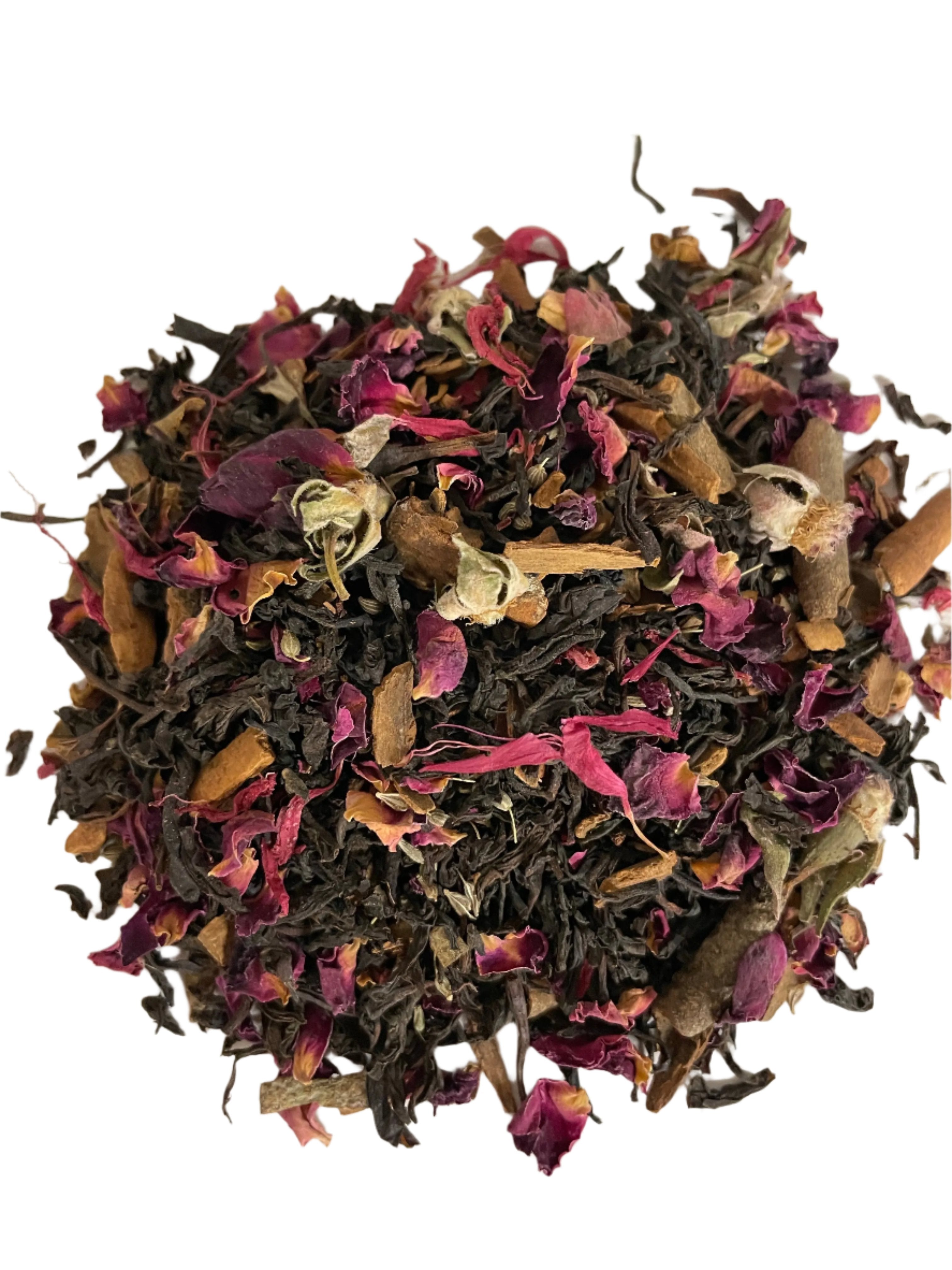 Ahmad tea
---
Our organic loose leaf blend of black tea, cinnamon, rose, anise, and bergamot is a unique and flavorful blend of premium ingredients. The black tea provides a rich, full-bodied flavor, while the cinnamon adds a warm, spicy kick. The rose and anise add a subtle floral and licorice-like flavor, and the bergamot adds a hint of citrus.
This blend of ingredients is handcrafted in small batches to ensure the highest quality and freshness. Simply add a spoonful of loose leaf tea to a tea infuser or teapot, add hot water, and let it steep for a few minutes to release the flavors and aroma. Enjoy this tea as a comforting and flavorful drink any time of day.
Not only does this tea taste great, but it is also organic and free from synthetic ingredients, making it a healthy and sustainable choice. Experience the unique and flavorful blend of our organic loose leaf tea and enjoy the benefits of premium, natural ingredients.
3 oz tin makes about 40-50 cups of tea!