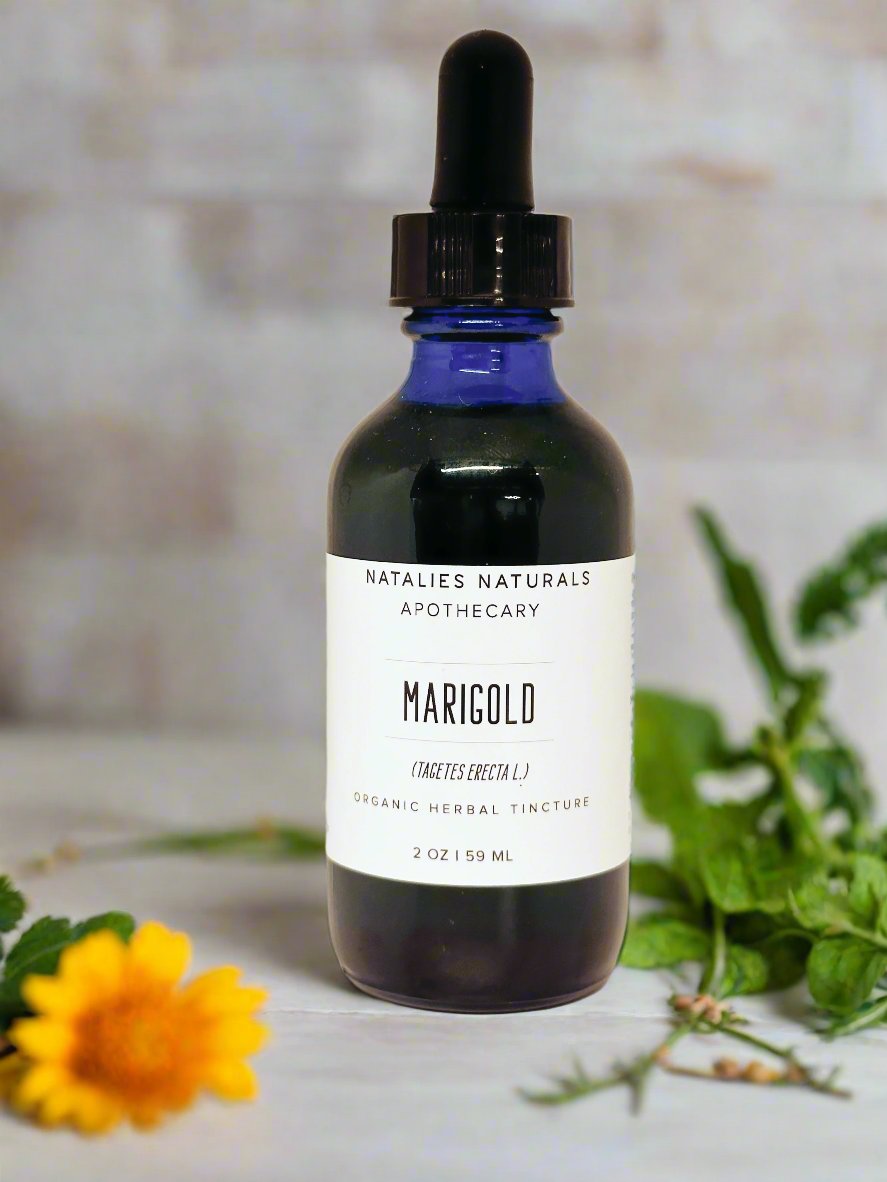 Marigold Tincture
---
This Marigold (Tagetes Erecta L.) tincture is handcrafted with organic homegrown marigold and grain alcohol. Comes in a 2 oz blue glass tincture dropper bottle
Dose is a few drops of tincture into glass of water or tea.
Marigold has been used for centuries as a powerful herbal remedy. 
Many studies have been done on the wide range of medicinal properties this powerful plant holds. 
It has been found that marigold can help contribute to normalization and clearing of nonspecific formations in the body. Promotes the functions of the reproductive systems in women.
Marigold is recommended support for myoma, uterine fibroids, bleeding, uterine inflammation, mastopathy, cysts. In skin diseases - eczema, rashes, pimples, acne.
"The use of T. erecta was documented in phytomedicine from Guatemala to cure the respiratory system against pneumonia, asthma, and tuberculosis, to cope with colic, analgesic, and antileukemic, and for wound healing, and immune system stimulating, as well as against headache, tetanus, and various parasites " - (https://www.ncbi.nlm.nih.gov/pmc/articles/PMC6278309/)
None of this information is approved by FDA. Not intended to treat, cure, or diagnose. Consult with physician before taking any herbal supplements.