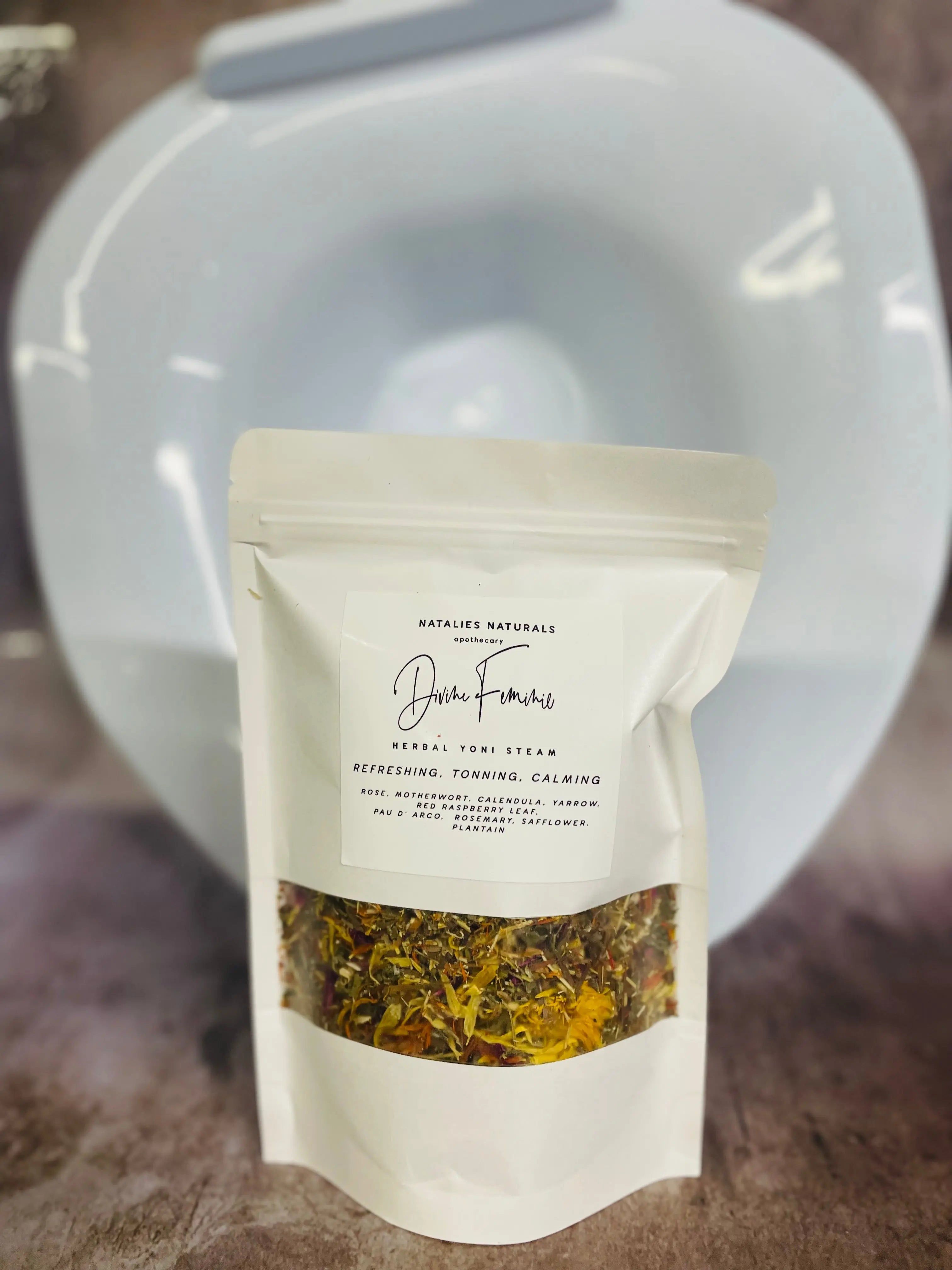 Yoni Steam Ritual Kit
---
This kit includes the 3 oz herbal steam blend, the steaming bowl and storage bag. 

The steaming bowl is a more modern and realistic way to incorporate steaming into your self care routine.  This seat can be easily used by placing on the rim of a clean toilet bowl, or by placing on the floor and kneeling over it while wearing a robe or blanket to trap the steam in. 
My ritual is deep cleaning the bath room, taking a shower, setting the vibes with some aromatherapy, good playlist, or book. Placing the seat on the freshly cleaning toilet and pouring the prepared steeped steam into the seat bowl. Then after it has cooled off a bit, test the steam heat by placing your inner arm over the bath to make sure its at a tolerable heat level. Then you simply sit on the seat and steam for 15-20 minutes. Contents of steam bowl can be flushed down the toilet, clean bowl and collapse to easily store away till next time.
See The yoni steam for my information on steaming